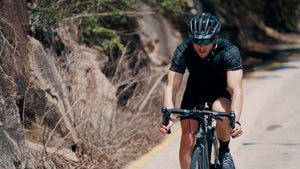 Shop now,
Pay wich Klarna
We are partnered with Klarna to give you a better shopping experience
What can Klarna help with me?
Klarna, customize your pleasant shopping in anyway, it has the safest and smoothest payment methods. Get the ebike you want today!
Buy Now, Pay Latter
Get your beloved bike now!
You have 30 days to pay your bill without charges. In the app, you can extend your payment period by 10, 30 or 60 days for a small fee. You can also use your invoice as a financing tool and pay by invoice. Make it possible to use your most desired ebike now!
Get a high-quality ebike confidently!
With Klarna installment purchases (flexible options from 6-24 months), you can buy higher quality ebike immediately and split your costs into installment payments of 6-24 months, your shopping is easier and with a larger selection of ebike!
Simple and Flexible
Klarna helps you enhance your shopping experience. When you choose Klarna at checkout, you can buy your favorite items now and pay for them later, giving you more shopping pleasure.
Useful and Convenient
In the Klarna app, you can check your consumption history, manage your outstanding balance, the specific time of payment, etc. You will also be reminded of your bills by text message or email, which is very convenient and easy to use.
Reliable and Safe
Klarna has strict regulatory measures to protect your information security and payment security.
Payment Guide
1.Add your favorite products to your cart and proceed to the checkout.
2.Fill in your receipt information and click "continue to shipping".Then choose the free shipping method, and click "continue to payment".
3.Select the "Klarna payments" and click "Complete order".
4.Choose the Klarna payment plan you like best and pay it now. And you will finish your payment.
Klarna does not charge any interest or fees if you make your payments on time. Please note that if you miss a payment, a late fee will be charged.
You do not need to pay for goods that are received damaged, broken, or defective. Follow the retailer's dispute instructions and "report a problem" in your Klarna account to pause your statement until the issue is resolved. As soon as the retailer has registered your return, the refund will be processed within 5-7 business days.
You do not need to pay the statement until you have received your order. Contact the retailer for a delivery update, log into your Klarna account, and "report a problem" to pause your statement until you've received your order.